Denver East Med
8151 E Colfax Ave, Denver, CO 80220
View Map
303-321-3100
Phone
303-321-3100
Business Hours
Monday — Saturday
9:00 AM — 8:00 PM
Sunday
9:00 AM — 7:00 PM
About Dispensary
Medical 18+
Click here to see Denver East Rec 21+ store.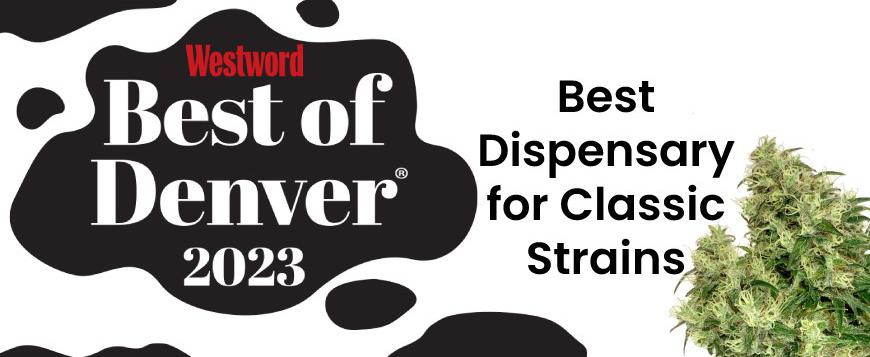 Silver Stem is proud to be setting the standards for Fine Cannabis. Our unique growing techniques passed down from generations allow us to cultivate the finest marijuana available. We take pride in the remarkable genetics of our pesticide free flowers that are grown exclusively in soil and are handled by hand, and go the extra mile to deliver the finest product at the Colfax Denver dispensary in Aurora. You will notice the love that we put into this plant.
While we specialize in cannabis, Silver Stem offers a wide range of concentrates, edibles, tinctures and topicals for our medical patients.
You can pre order online and pay with cash / debit card at pick-up. To help you with online ordering, we created these simple step-by-step instructions.
Silver Seeds Loyalty Program offers cashback on all purchases to be spent on whatever you want, whenever you want! Click here to see the details.
Use the link to see the video about our location.
 
Signup Form
Get updates on our promotions